BASE Resident Spotlight: Introducing Kim Requesto

---
Author Shari Baldie
At PUSH Dance Company, we are committed to giving BIPOC artists a platform. Our BASE (BIPOC Artist Sanctuary & Enrichment) Residency allows members to showcase their artistry, connect, and grow. This year's BASE Residents are a diverse group of artists who specialize in a variety of genres from contemporary ballet and Afrobeats to bharatanatyam and Filipino folk dance. Learn more about these five residents in our BASE Interview series.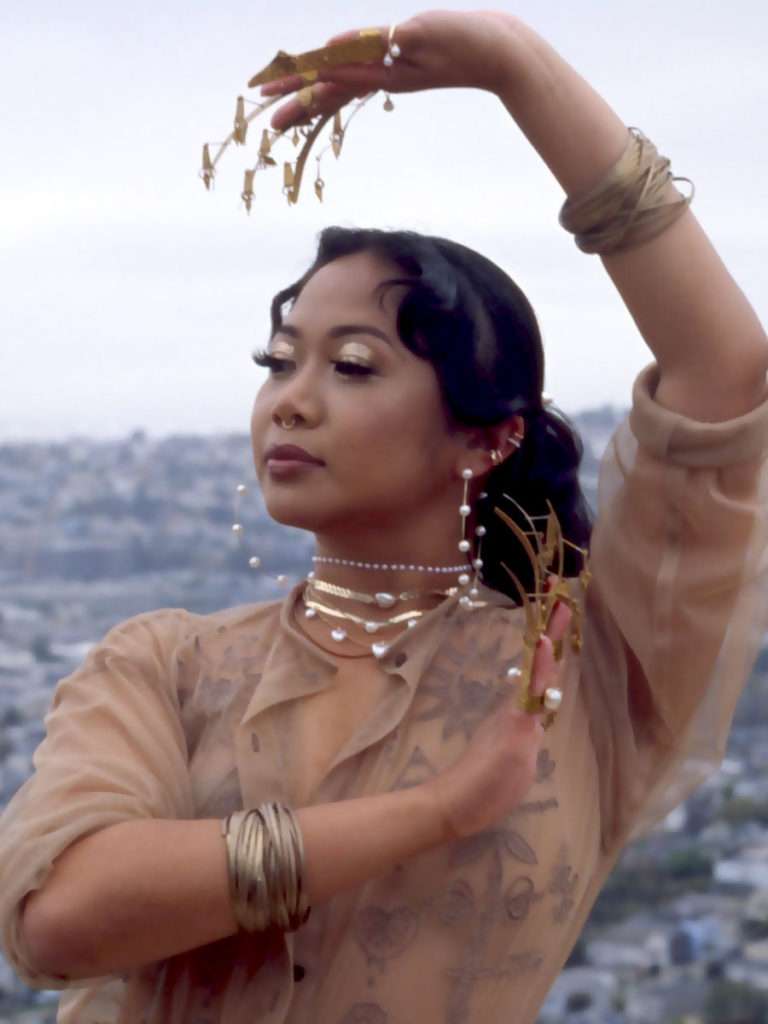 BΛSE RESIDENCY SHOWCASE
APRIL 23RD
1PM & 3PM
5 RESIDENT ARTISTS SHOWCASE THEIR WORK
Caption: Kim Requesto
Meet Kim Requesto. Dance has been a multi-generational experience for her. Both of Kim's parents performed in their native Philippines, and her mom went on to teach in the Bay Area. Now as a teacher herself, Kim continues to pass along the traditions of her culture to her students.
Hometown:  Born in Quezon City, Philippines – Raised in the Mission District of San Francisco
Dance/Movement style(s):  Traditional and Folkloric Philippine Dance
What inspired you to start teaching/choreographing?
Philippine dance has always been part of my life as both my parents performed for the Department of Tourism in the Philippines. When my family first immigrated to the US, my mom carried her movement with her and continued to teach in the Bay Area. With her insistence, I started dancing Filipino Folk Dance in 2005 and teaching in the community in 2008. I started creating solo work in 2016.
What led you to the BΛSE Residency program?
With the BΛSE residency program, I'm able to explore movement and dialogue with my fellow dance practitioners about Philippine Dance. Being able to have a physical space and also the resources to create new work while being able to ground ourselves in conversation and our practices is such a privilege to have and I'm very grateful for the support.
What do you enjoy about choreographing and/or teaching dance?
As someone who regularly teaches traditional and folkloric Philippine dance, it brings me such honor to be able to continually share and educate others about the richness of my culture. As someone diving into diasporic dance work and using my background in Philippines dance, it helps others explore what it means to express and find ourselves in these cultural movements.
What advice would you give to someone who wants to pursue this type of career?
Continue to make art for yourself because what reaches you at your core will reach who it is meant for.
Connect with Kim Requesto:
Instagram: @kimrequesto
Twitter: @kimrequesto
---