Meet Johnny Cox

---
by PUSH Admin
PUSH Dance Company Welcomes Johnny Cox as New Administrative Assistant
In April 2023, we welcomed Johnny Cox (he/they) as our new administrative assistant! He serves as a point of contact for both internal and external communications for the company along with supporting the development of the SΛNCTUΛRY space with Artistic Director Raissa Simpson.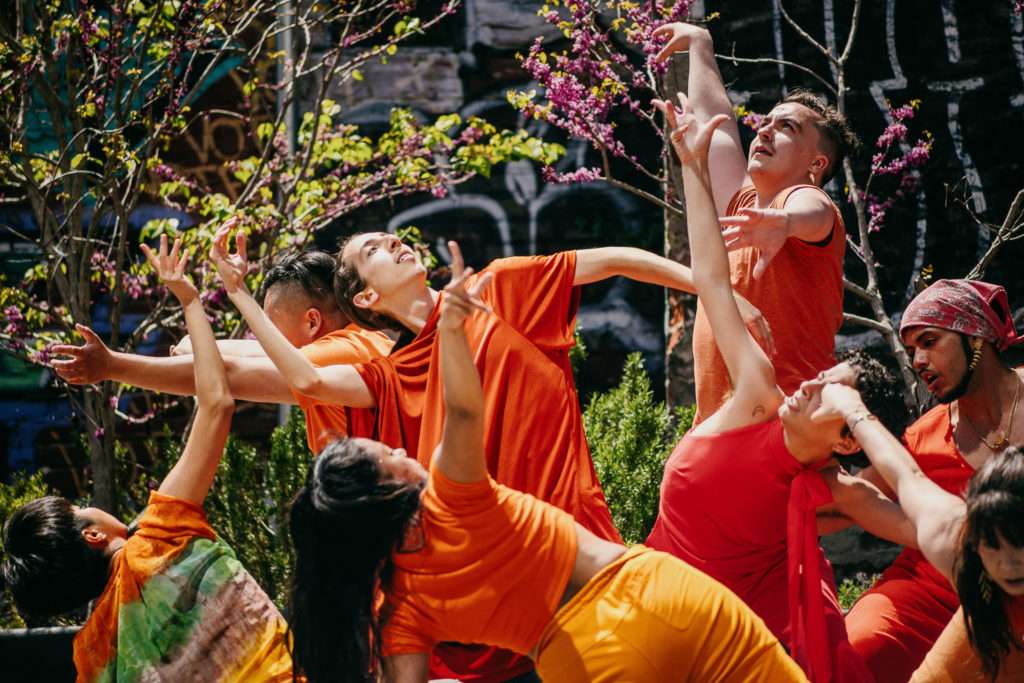 Photo of Johnny Cox with the cast of Paricutín choreographed by Héctor A. Jaime from the BASE Residency Show! A light skinned dancer wearing a long orange dress is curving his arms as he stands in the center of a group of brown and light skinned dancers dressed in various shades of orange. They are reaching their arms in different directions on varying levels from low, middle to high.
Photo by Vita Hewitt.
Johnny's last job was with Shawl Anderson Dance Center (SADC) where he learned the importance of fostering community while tending to behind-the-scenes tasks. He feels at home whenever he is a part of a multi-cultural, intergenerational community that embraces his Queer Guatemalan-American roots. As both a dancer and actor, he sources his creative expression from exploring the feminist beliefs that the personal is political. He believes collaborative processes lead to magic whenever there is sustained, continued effort with an open heart.
"We all appreciate the calm, nurturing, and playful energy you bring with you everywhere you go." – Vivi, desk steward and former co-worker at SADC
We look forward to working with Johnny as PUSH works toward our grand opening as a BIPOC sanctuary in October 2023!
Stay tuned for more updates in the coming months.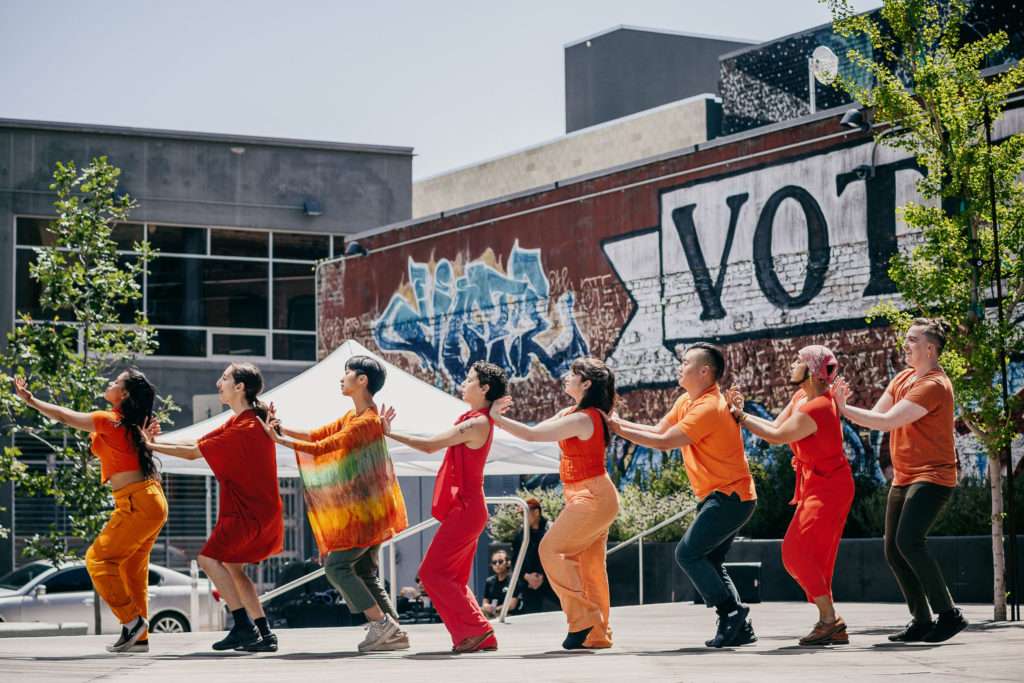 Another photo of Johnny with the cast of Paricutín. Photo by Vita Hewitt.
A group of dancers of varying skin tone wear shades of orange with hints of black and blue as they stand in a line with knees slightly bent. They are connected through the back of their hands placed on one another's backs with fingers flared.
Support future programming at the Sanctuary! Please click the button below to donate.
---