Studio Space: First Look at the Sanctuary

---
by Shari Baldie
If you're looking for a Bay Area dance studio and cultural center near you, look no further than The Sanctuary. On Sunday, October 15, 2023, we will be opening our new home in the historic 447 Minna building. Located in the South of Market (SoMa) neighborhood, the studio space will be a home base for the PUSH Dance Company. The new space also gives the BIPOC community a haven to dance, perform, and connect.
Rendering of our new reception area
We wanted to create an inviting modern space in the heart of a district known for its arts and cultural scene. In the dance studio and offices are exposed brick and wooden beams, relics of the building's industrial past. Among these warm elements you will find a state-of-the-art facility that is thoughtfully outfitted.
There is an ADA-accessible dance floor, floor-length mirrors, gender neutral restroom and changing rooms, braille on the two studio signage doors, and sound system. The studio can be used as a large space, or converted into two sections with a divider. In addition to dance classes, the studio space can be used for fitness classes.
Here's a sneak peak of the new space we created with Community Arts Stabilization Trust and Gelfand Partners Architects.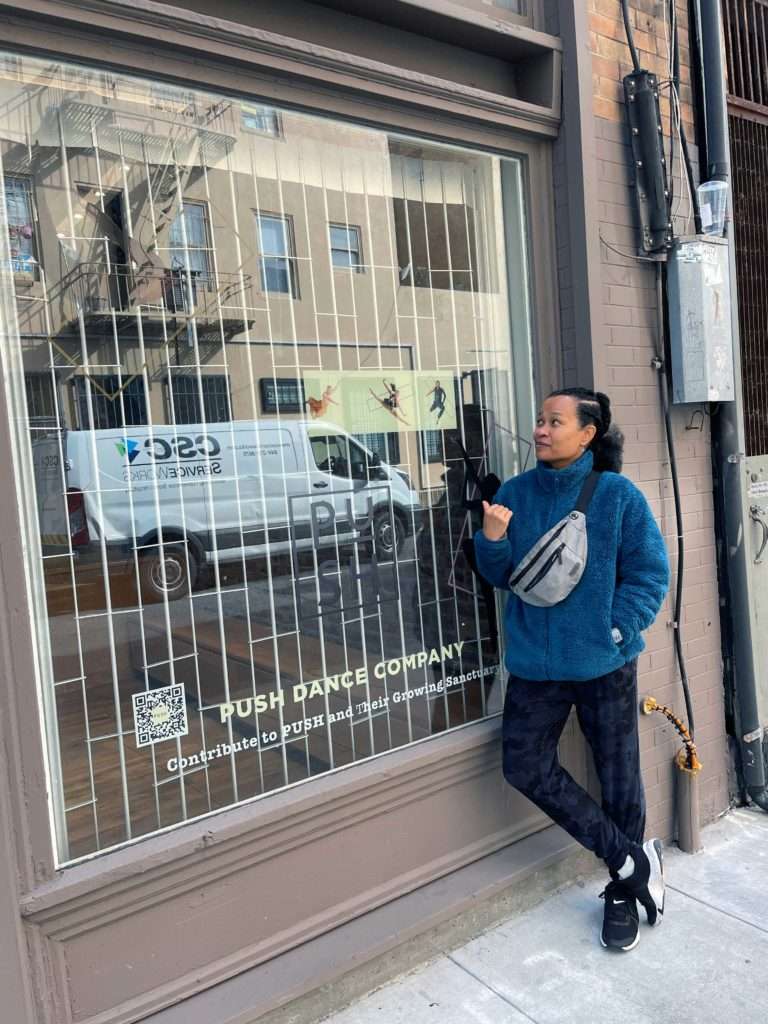 Artistic Director Raisa Simpson outside PUSH Dance Company's new studio space, the Sanctuary
Construction progress in the Sanctuary studio
Rendering of the Sanctuary's dance studio space
If you're looking for a new BIPOC dance and movement studio in the Bay Area, look no further than the Sanctuary.
If you would like to support programming at the Sanctuary, please click the button below to donate.
---